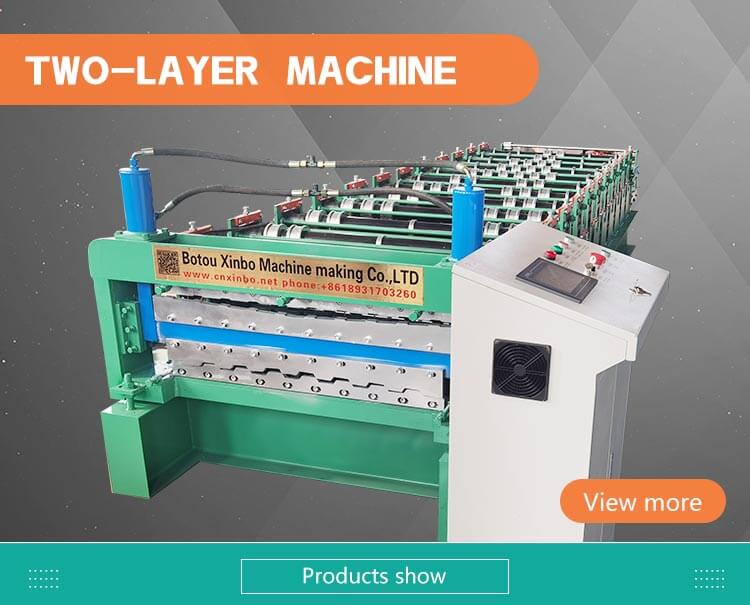 The double layer tile press is composed of an decoiler, a hydraulic pump station system, a roll forming part, and a plc computer control system.

Advantages of double layer tile press
The double layer roll froming machine is characterized by automatic control of equipment, simple operation, fast running speed, one machine with two uses, small footprint, all rollers are steel hard chrome plated, durable, easy to operate, maintain, maintain and mechanical debugging , Easy mold replacement, etc.



The use of double-layer tile pressing machine
It is often used in the frame of all-steel structure factory buildings with color steel tiles, single-sided color steel structure factory buildings, multi-span steel structure workshops, factory buildings with wooden driving beams, villa-style color steel plate rooms with even span color steel plate ceilings, roof additions, and large spans. Factory building, light steel structure ring shed, etc.
Display of roof tiles produced by double layer tile press
A double layer roll forming machine can produce two kinds of profiles, glazed tiles, trapezoidal roof paness, correugate roof tiles, etc. Any combination of two types can be produced at will.